Kalender
Handläggardagar 2019 – Analysing puzzling contexts
När
START: 10/12 2019 09:30 SLUT: 11/12 2019 16:00
Plats
Hagabergs folkhögskola
Erik Dahlbergs väg 60, 152 70 Södertälje
Karta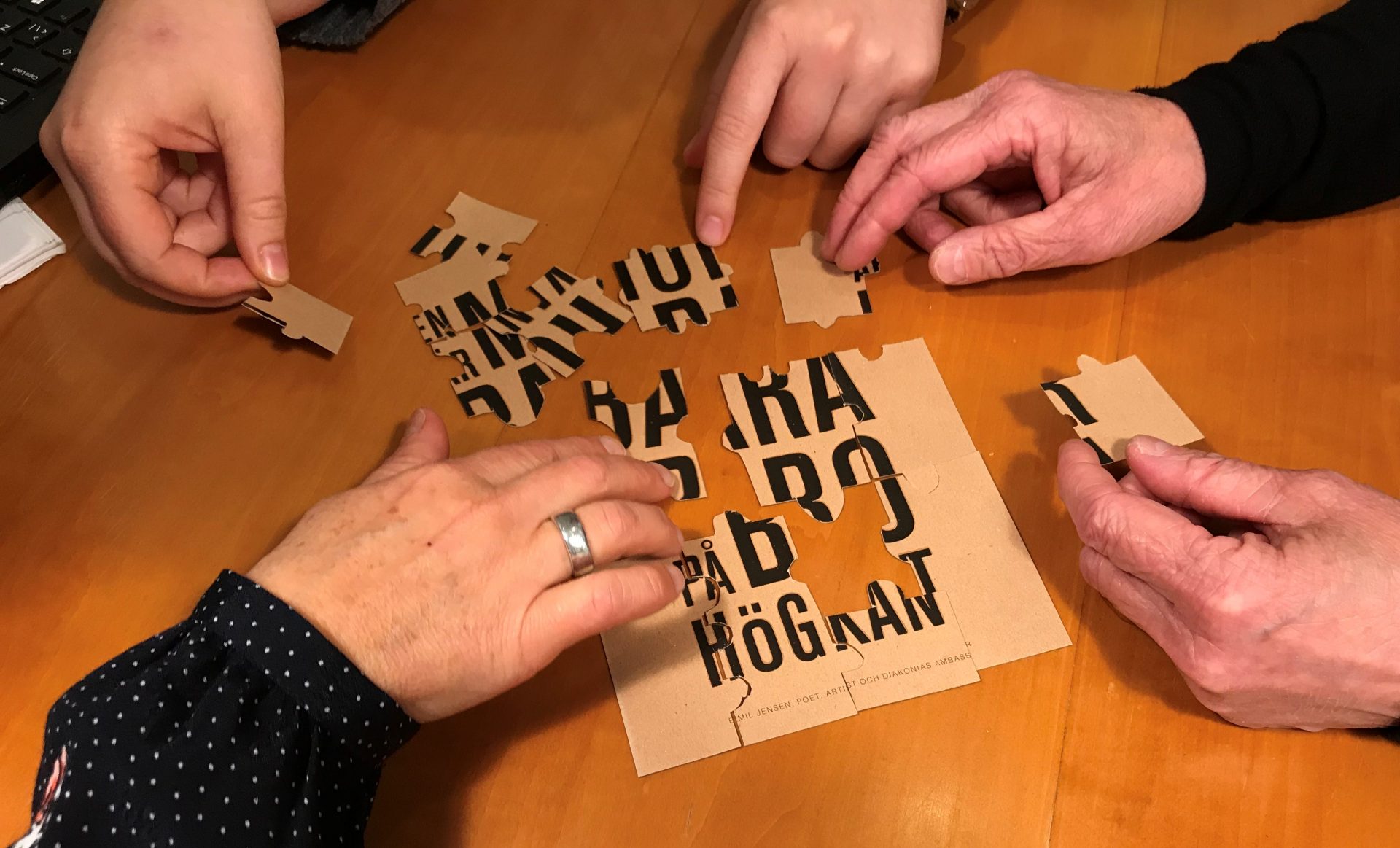 Analysing puzzling contexts – piece by piece 10-11 december
Why are context analyses important? Who has the power to influence development? Development is in constant progress – how does this affect our interventions?
Welcome to two days of learning and discussing the importance and key aspects of a good context analysis, and how it should be used practically in specific interventions. We will for example learn more about the importance of trust and inclusion in developing context analyses from the researcher Stina Hansson, and try out the new SMC tool for religious literacy with SMC advisor Petter Jakobsson.
These days will offer a mix of theory and practice, and give time to develop our own methods and supporting documents for conducting or assessing context analyses. There will also be opportunities to share experiences. We ask you to bring one application and your template for developing or assessing context analyses.
After dinner the first day, we will gather for an exciting but relaxed evening activity that relates to what we learnt during the day.
After lunch the second day will serve as an opportunity to ask all kinds of questions to SMC concerning international development cooperation. SMC's controller, head of unit and desk officers will be present. Please send your questions to Julia Brandström beforehand, or turn them in when applying below.
Relevant for whom?
This course is relevant for you who work with context analysis as a part of your position as for example, desk officer, project coordinator or similar. SMC encourages two staff members from each organisation to join the course. If more than two want to participate, we will place them on the waiting list.
The course will take place at Hagabergs Folkhögskola, 1oth to 11th of December, with start Tuesday morning at 9.30 am and end at 4 pm on Wednesday afternoon. We intend to carry out the course in English so everyone can participate, but if we see that only Swedish speakers will join the course we may change to Swedish.
Please contact Julia Brandström with questions or ideas concerning the course.
The registration period has now expired.
Welcome!