Kalender
SMC Network Inspirational Day (Medlemsdagar – dag 1)
När
START: 3/2 2021 09.30 SLUT: 3/2 2021 15:30
Plats
WEBINAR PLATFORM PROVIDED BY SMC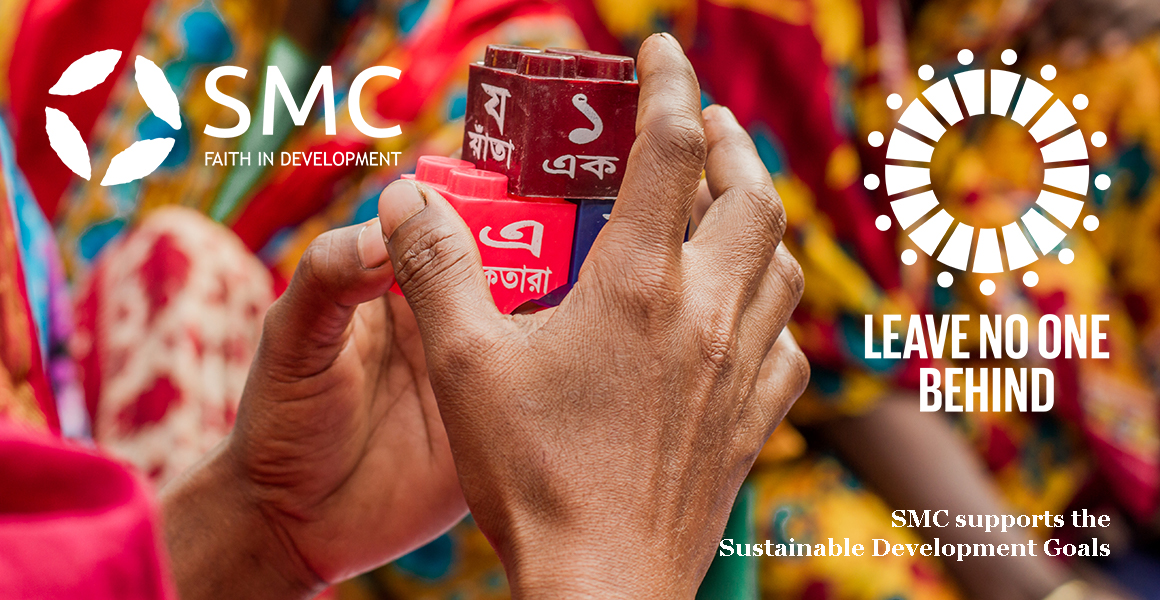 Welcome to an Inspirational Day Focusing on Agenda 2030 and Holistic Mission!
February 3rd 2021
9.30-15.30 CET 
This event is open to SMC's member organisations and their cooperating partners. The event will be held in English.
This is day 1 of SMC's annual membership days, usually held in Swedish: "Medlemsdagarna". You can find more information in Swedish here.
Day 2 (February 4th, 2021) will be held in Swedish and is open for registration to management staff from member organisations. It will focus on SMC's strategic planning process. Please find more information and registration here. 
About the SMC Network Inspirational Day
We are looking into a decade of hope and challenges until 2030. Faith based organisations are essential in the global aspiration to reach the Sustainable Development Goals and Agenda 2030.
In this event we discuss how a holistic mission can contribute to this necessary development? You will hear our invited speakers elaborate from their experiences on this topic and you will have the chance to interact and talk about what this means in practice.
Participating speakers
Per Olsson-Fridh, State Secretary, "What is the role of Swedish faith based organisations in the Swedish development agenda and the Decade of Action?"
Prof. Azza Karam, Secretary General, Religions for Peace, "Religions and Agenda 2030- The Multi-Religious Imperative"
Dr. Ruth Valerio, Director of Global Advocacy at Tearfund, "The relation between Holistic Mission and SDGs in an Evangelical perspective. Is there a tension or a happy marriage?"
Olivia Setkic, Deputy Lead Facilitator at Sida Partnership Forum, "Capacity building- how hard could it be? Many reports confirm that we are not achieving the results we intended. What have we missed and how can we solve it together? And what can you do yourself to take a step in the right direction?
Also contributing: Charlotta Norrby, General Secretary at SMC and Stefan Jämtbäck, troubadour
Registration information
One benefit from going digital is that cooperating partners are able to participate. All SMC member organisations are welcome to register 6 participants including representatives from cooperating partners. We encourage our member organisations to share this invitation with your cooperating partners.
Due to the Corona-situation, we will meet online. A link to a digital platfrom and more information will be sent to registered participants in due time.
Scroll down this page and register – no later than January 24th 2021!