Lessons learned from civil society during the pandemic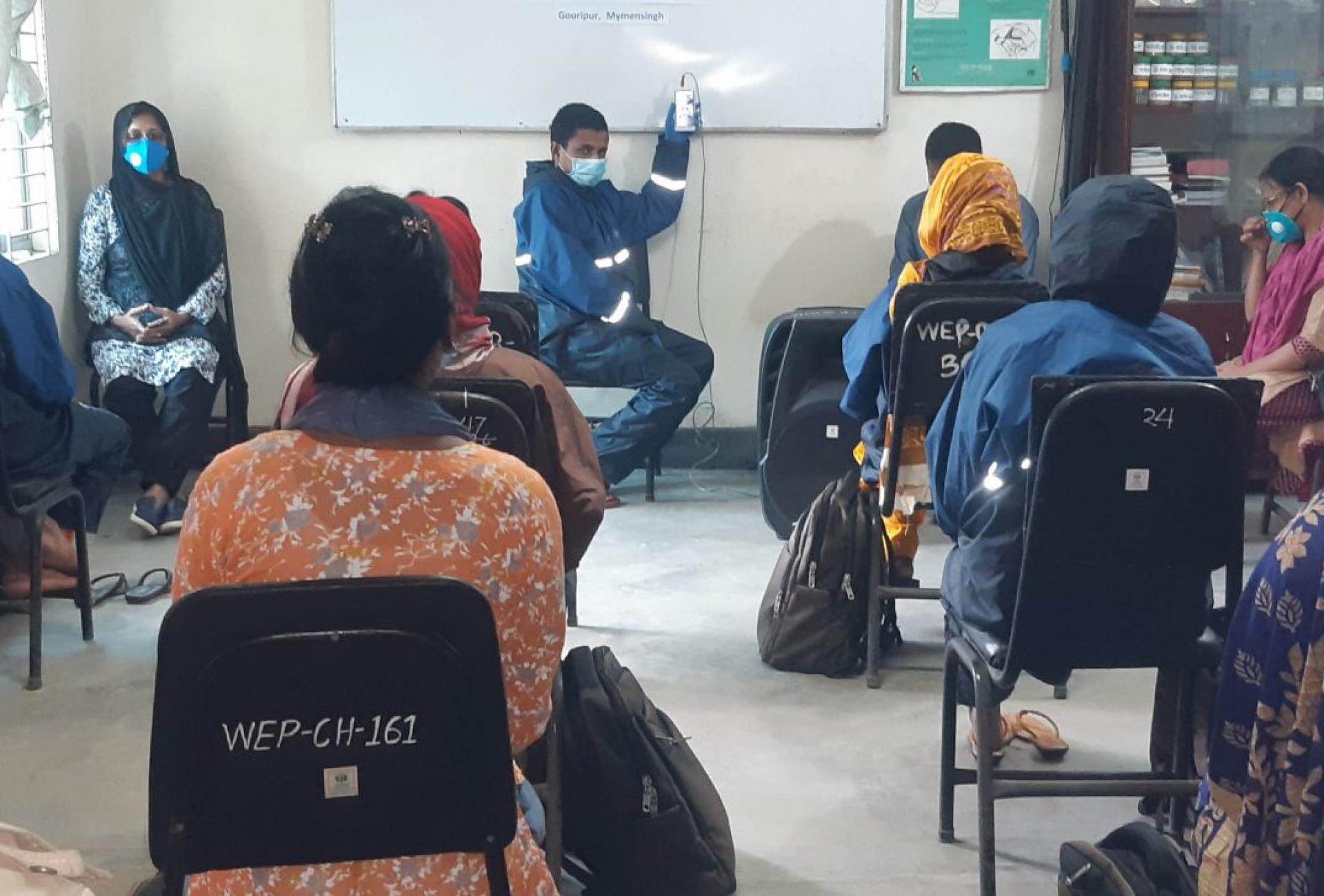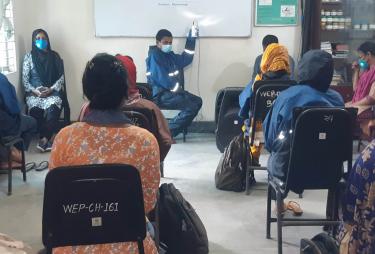 How have our partners tackled the pandemic during the past year? What have the restrictions meant for freedom of assembly, association and religion in other countries? How has it affected the ability of faith-based organisations to operate in civil society?
In our
claiming space for faith report,
we showed how faith-based organizations find ways to work despite shrinking democratic space in the world. The report is based on 51 interviews with representatives of organisations in our network in 29 countries. Read more about the report here. During the spring, we followed up some of these interviews to find out how their situation has changed, especially given the ongoing pandemic.
Together, we circled lessons learned in six different areas: restrictions on freedom of assembly, association and freedom of religion; tensions between religious; specific consequences for women; cooperation with public authorities; increased focus on humanitarian aid and uneven access to the internet. Read more about them here:
Restrictions on religious freedom and tensions between religious groups
Many communities have shut down and imposed restrictions on how many people can gather in churches or associations, for example, to reduce the spread of infection. These restrictions on civil rights such as freedom of assembly and freedom of religion and belief have therefore in many cases been legitimate.
However, the wide variety of religious traditions and the attitude of different states towards them means that the restrictions hit different communities differently. In Moldova, our contact tells us that many churches, both Protestant and Orthodox, are concerned that the state is abusing the ability to restrict their activities. These concerns lead to divisions between different groups, rather than cooperation. Yet our contact tells us about initiatives they have participated in to increase interfaith dialogue and freedom of religion and belief.
In Nepal, the pandemic has led to great tensions between different religious groups. Speculation that the infection has spread from Muslims with contacts in other countries has stigmatised Muslims in the country. At the same time, there have been Christian leaders who have questioned the spread of infection and urged their congregations to trust God instead of following recommendations to reduce the spread of infection.
Women are particularly hard hit
Our contacts also testify to the longer-term negative consequences of the pandemic and restrictions, especially for women. In Bangladesh, our contact is concerned that their women's groups can no longer meet to share experiences and thus support each other. Women's groups are a way to combat gender discrimination but also increase women's empowerment through, for example, joint savings and entrepreneurship.
The pandemic has also led to greater economic insecurity and more isolation at home. All our contacts testify to increased violence against women. In Nepal, the number of calls to a helpline for women doubled in the first months of the pandemic. At the same time, there is concern that many people who have been isolated in the home with their perpetrator have not even been able to call or get help in any other way.
Slow contact with authorities and delayed projects
Restrictions to limit the pandemic have in many cases caused delays in the various development projects that we are involved in supporting. It has been more difficult for several of our partners to connect with the authorities that have to approve their activities. In Nepal, for example, the authorities have used the pandemic as a reason to drag out the renewal of our partner's registration. Our contact tells us that the state appreciates their work, but is suspicious of their international connection and the possibility that their work may lead to people converting to Christianity.
Increased focus on humanitarian aid during the pandemic
In other cases, the pandemic has actually increased the need for cooperation between authorities and civil society organisations. In Bangladesh, our contact tells us that their organization has helped spread knowledge about how to protect against infection. She believes that this cooperation facilitates their contact with the authorities on other issues.
At the same time, it is a balancing act to cooperate with the state while ensuring that the state lives up to its responsibilities towards its inhabitants. Several of our partners have had to convert some of their longer-term work for change into emergency relief efforts with a focus on food and safety. Our contact in Burkina Faso also underlines that despite the seriousness of the pandemic, the acute threat and violence from terrorists in parts of the country is more acute.
Access to the internet is not a given
Our partners have very different conditions for being able to change their operations digitally. In Bangladesh, our contact tells us that digital adaptation was not an option for their work in some regions. Instead, for example, they replanted their training for farmers so that they could take place outdoors with few participants. In poor areas where schools were closed, they ensured that schoolchildren could continue to have lunch by setting up a system so that parents could pick up the food safely.
But in Moldova, the digital transition has gone well. There, the infrastructure and access to the internet is good. Our contact tells us that they have taken the opportunity to develop digital tools to reach new target groups. At the same time, there are concerns that the state could monitor operations and affect access to the internet.
Faith and civil society are interlinked
The conditions for working in civil society are constantly changing – regardless of whether there is a pandemic or not. In our report Claiming Space for Faith you can read more about how faith-based organizations in different parts of the world work to increase democratic space and what difference an increased focus on freedom of religion and belief in international politics can make to facilitate their work.
More on faith-based actors, religious freedom and civil society: