About us
Our vision is for the Kingdom of God to be manifested on earth
This means a world free from poverty and oppressive structures, in which people can influence their own situations and where God's creation is managed responsibly for future generations.
An umbrella organisation for sustainable development
The Swedish Mission Council (SMC) is an umbrella organisation for churches and development organisations. We have a long history of international relations and work to promote sustainable development, justice, democracy and reconciliation.
According to our mission, we have been sent and are tasked with being part of God's good plan for the entire world. Our overall mission is to promote sustainable development and justice on all levels based on a holistic perspective in which individuals, civil society organisations and other social actors work to bring about change. The goal is a world free from poverty and oppressive structures.
What we do is related to who we are
As an ecumenical umbrella organisation with a broad network of international contacts, a framework agreement with Sida and ambitious goals for sustainable development, justice, democracy and reconciliation, the Swedish Mission Council's role is to facilitate the work of our members and to provide a common forum, meeting place and unifying voice.
SMC has developed a new strategic focus for the period 2017–2021 with seven focus areas for our work. Taking a rights-based approach to development cooperation, we focus on the most vulnerable groups while promoting a multi-faceted, active and democratic civil society. Our humanitarian work helps to save lives and make local communities more resilient to future disasters. We have a special task to spread knowledge about the role of religion and how it can impact social development, and to be an active voice in the public debate on what mission means today. SMC has expert knowledge in the areas of freedom of religion and belief as a human right. We know that this right is essential if we are to build tolerant and democratic societies – both globally and in Sweden. Through capacity development and quality assurance, communication and advocacy, as well as theological reflection, our aim is to assist our members and their partners in the south. In doing so SMC also wants to contribute to Agenda 2030 and the global goals for sustainable development with a vision of a world free from poverty and oppressive structures.
Three interacting factors
According to the Swedish Mission council's theory of change, society, organisations and individuals are three integrated and mutually influencing factors.
Organisations
As an organisation with numerous members, SMC's natural and strategic focus in everything we do is civil society organisations. These organisations educate and mobilise people living in poverty about their rights and how to improve their ability to change their situation themselves. The organisations provide a platform for advocacy and give people and groups a stronger voice in society.
Since many of the organisations in SMC's network have a faith-based identity, religion, faith and other convictions are important factors that influence people's sense of dignity, their attitudes and values and their ability to drive change processes.
Individuals
SMC wants to see a world in which people can influence their own situations free from poverty and oppressive structures. The basic premise is that every individual is created in God's image. Human dignity therefore comes from God and is inviolable. Every person has human rights that are universal and non-discriminatory. Individuals can demand their rights from their government and society individually or in groups. Through engagement and participation they can help enhance the legitimacy of organisations as agents of change.
Society
As duty bearers, social actors have a responsibility to reduce poverty and provide the right conditions for fair, equal and sustainable communities in which human rights are met and individuals can influence and change their own lives. They must also create a favourable environment for civil society organisations to do their work so that, through organisation and engagement, they can promote democracy, peace and diversity.
It is important to be able to make a complaint
If you feel that we are not respecting the partnership or project agreement or if you feel that our personnel have acted incorrectly or have not lived up to our organisation's Code of Conduct, you may make a complaint to SMC.
You will find all the information you need in the documents: Swedish Mission Council Code of Conduct and Guidelines for Complaints and Whistleblowing.
To make a complaint, fill out and submit the form below. You may remain anonymous, but if you do so we will not be able to provide you with any direct feedback. Your complaint report will be addressed by the individual within SMC who is responsible for complaints and anticorruption and will be dealt with according to SMC's procedures for handling problems, complaints and suspected corruption.
We are proud of our 34 members – large and small
Did you know that 20 or so of our member organisations run programmes in 34 countries with funding from Sida? 51 programmes were in progress in 2017. The total budget for all programmes with Sida funding is in the range of SEK 200 million. Here are links to them:
This is our Board, elected at the Annual meeting in May 2019
Eva Nordenstam von Delwig, Läkarmisisonen, chairman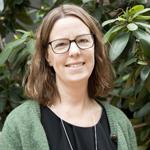 Anna-Maria Jonsson, Evangeliska Frikyrkan, Jenny Svanberg, Life & Peace Institute, Johan Hasselgren, Svenska kyrkan, Lotta Sjöström Becker, Marcus Svedman, Folk&Språk, Ove Gustafsson, PMU, Siri Bjerkan Karlsson, ADRA Sverige (no photo), Yusuf Aydin, Syrisk Ortodoxa kyrkan, are all regular members.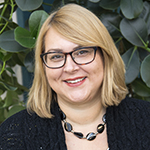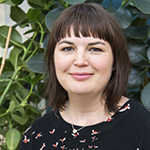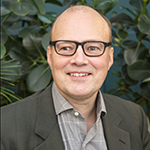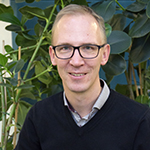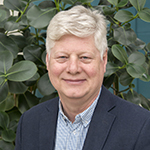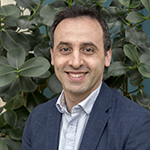 Deputy Board members are Daniel Yttermalm, Ankarstiftelsen, Stefan Emilsson, Equmeniakyrkan and Ulrika Erkenborn, Erikshjälpen (no photo's yet).
Becoming a member may take a while, but it's important
The purpose of becoming a member of the Swedish Mission Council is to strengthen your organisation by being part of a greater context.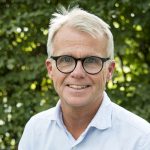 But we believe that, before you apply for membership, it's important for your organisation and ours to find a common platform through dialogue. The process of becoming a member may therefore take a while. Once we have received your application our Board will review it and the final decision will be made at SMC's Annual Meeting.
If your organisation is interested in becoming a member of SMC, please contact our Secretary General Anders Malmstigen.
Only Swedish organisations are entitled to be members of SMC and the following criteria must be met:
You must embrace SMC's core values and support our mission.
Your organisation must have a democratic approach, popular support and documented international cooperation from at least five years of development work.
You should be actively involved in SMC's activities, which means participating in meetings and being part of networks, committees and the Board.
All members must comply with the special requirements with respect to funds distribution where applicable.
You must pay a membership fee.