How SMC Provides Funds for International Development Cooperation
Illustratratör: Jenny Wallmark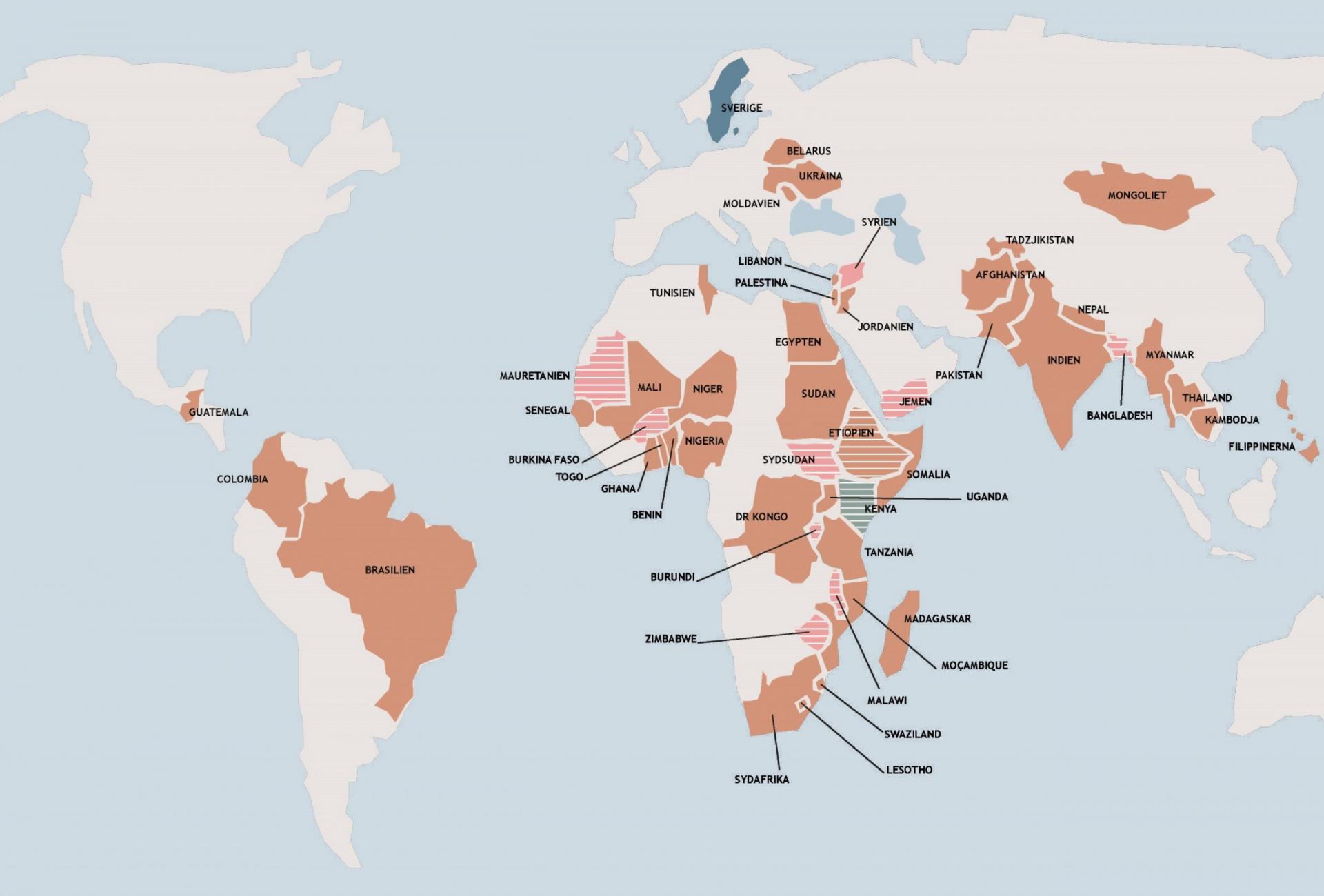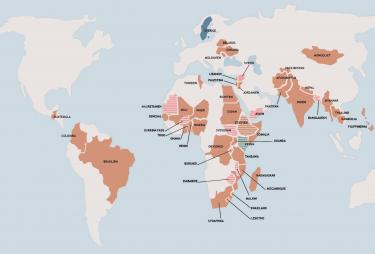 We provide funds to our member organisations through four different grants for development cooperation. They in turn have partnerships all over the world to support work for democracy, sustainability and human rights. 
We have a strategic partnership with Sida whereby our member organisations and their local partners can apply for funding from the Swedish government's budget for international development cooperation.
This illustration shows how the funds are distributed: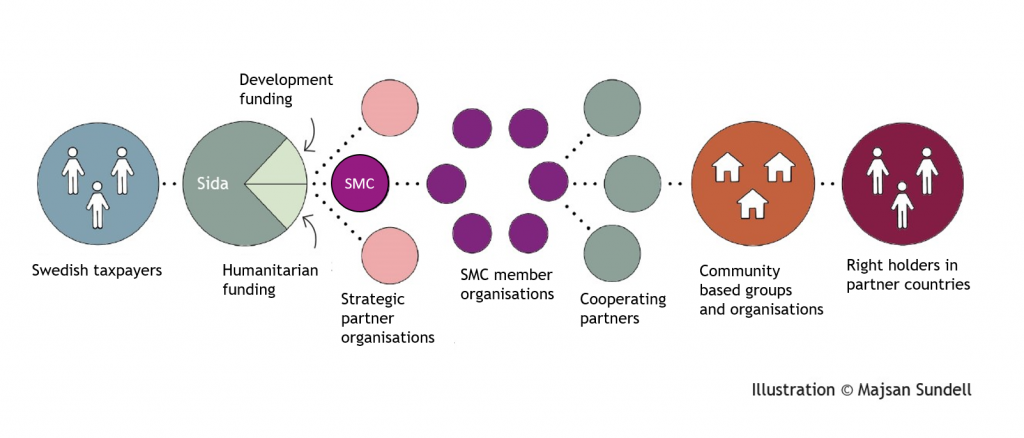 260 Million SEK and 50 countries
In 2021, we distributed over 260 million SEK to some 70 projects in about 50 countries through our member organisations and their partners. For the projects, we apply for money from Sida through four different grants: Long-term development cooperation, Humanitarian interventions, an Internship program and a Communications program in Sweden to raise awareness about international development cooperation.
How the SMC Secretariat Works with Funds
At SMC's secretariat in Sweden, administrators and financial controllers work to assess applications and follow up on the results the projects achieve. But the role of a desk officer is not just about paperwork. We have a close dialogue with our member organisations and their partners so that we can learn from each other, network and together advocate on issues like localisation, nexus and religious literacy.
SMC's Four Grants for Development Cooperation
Mechanism for whistleblowing
Help us improve our work by letting us know if you suspect or discover that we are lacking in our responsibilities or commitments.