Young people's health: "We lost so many"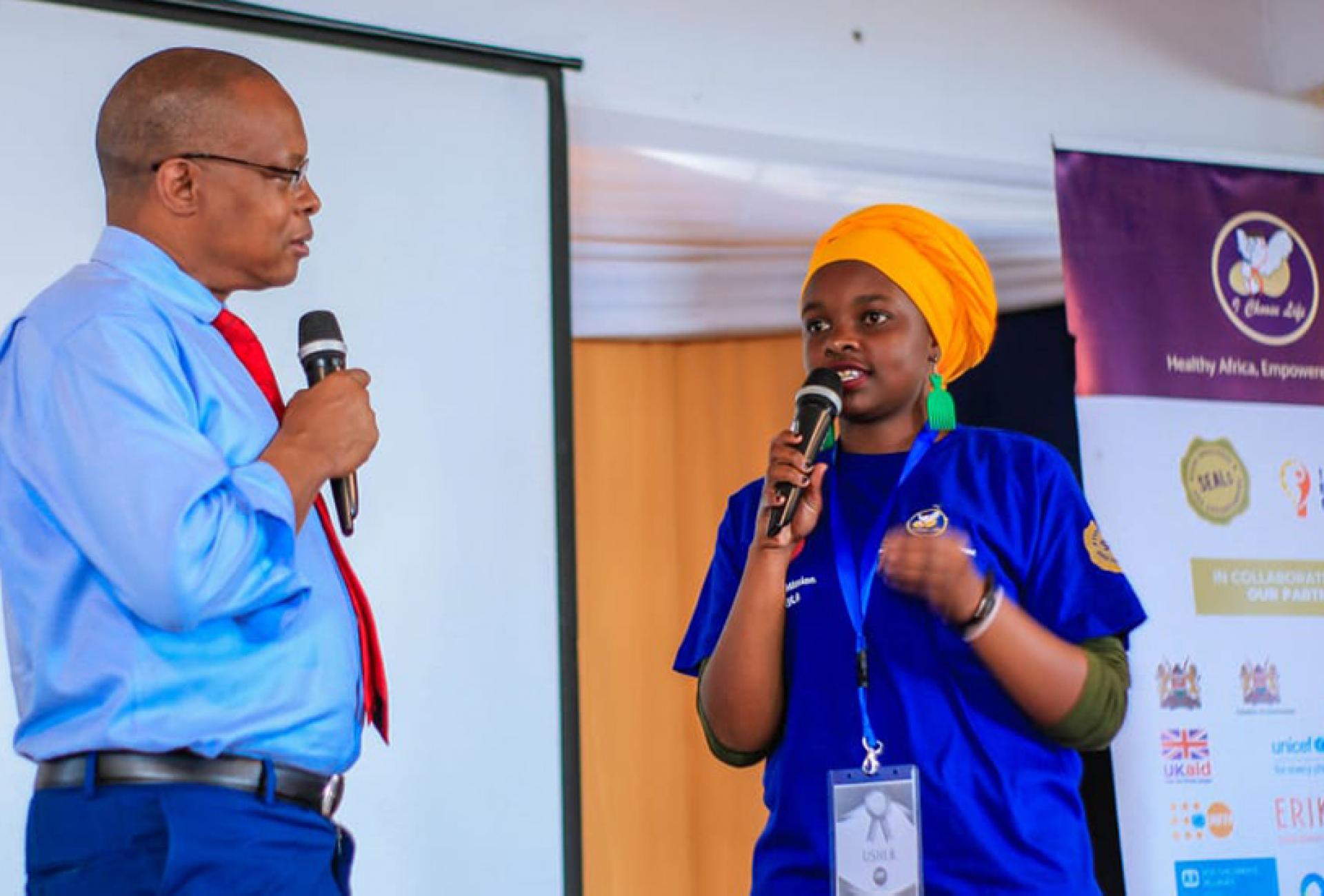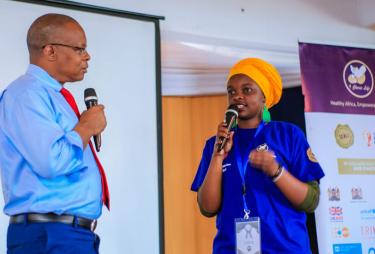 He comes from a large family with eight siblings. But three of them died of AIDS. That's when Mike Mutungi began to take an interest in questions about young people's health. He founded the organisation I Choose Life, which today has received sex education in the Kenyan curriculum.
It is a fascinating journey made by Mike Mutungi, church leader and general secretary of the I Choose Life organisation, ICL. Not only has he made religious leaders understand the importance of sex education, but he has also got the Minister of Education and Health in Kenya on board.
"It's been a very difficult job," Mutungi says.
His driving force comes from his personal history. He was born number eight out of nine siblings. But as an adult, he saw three of his siblings die of AIDS.
"I lost members of my family, I didn't know how to protect my family, my relatives, not even myself," Mutungi says.
All were affected
At the time, he was studying Bibles with university students and quickly realized that almost everyone he met had a family member, relative or friend affected by HIV and AIDS.
They all struggled with this. We lost so many people as a nation, yet neither the Church nor anyone else talked about it. I felt I had to do something.
Mike turned to a teacher and friend at the university. He asked him how they informed the students about HIV but only got a smile in response. The teacher stated that he did not know how to talk to young people, but that Mike was happy to do so.
That's how it started. With HIV and the need to change behaviors. I talked about HIV with the students, but at the same time I addressed questions about sexuality, such as how they could protect themselves.
This was around 2003. A year later, the NGO I Choose Life was registered, and in 2005 SMC – Faith in Development – as one of the very first donors – began to support their activities. In this, SMC's member organizations Barnmissionen and Erikshjälpen cooperate with I Choose Life. The business has broadened from being about HIV prevention to also including leadership issues, finances, career development and more.
Inspired by Sweden
Mike Mutungi says that he has taken inspiration from his trips to Sweden.
"Our development in Kenya tends to take place in silos. The government is doing its thing, the academy is doing its thing, the business community is doing its… but I realised that we need to bring these players together to bring about change. And I realized that the religious community can be a powerful force.
But it was a delicate job. Mike Mutungi describes the Health Minister and Education Ministers as antagonists. When the Health Minister said that you have to talk about contraception to help with teenage pregnancy, the Education Minister reacted with moral panic and said that we cannot teach children to use condoms, it is the same as teaching them about sex.
Avoided controversial words
Mike Mutungi, however, had a trump card: about 30 percent of Kenya's schools today have religious originators.
"So when I got the religious leaders involved, the Minister for Education listened," he says.
Today, Life skills is part of the curriculum and at the beginning of 2019 a mentoring programme was also launched to be introduced at all schools in the country.
What Mike Mutungi quickly learned was to listen, and to avoid controversial words that can easily result in you shutting down an entire business. For example, the term "age appropriate sexuality" serves as a red flag for ministers and leaders. But they have no problem with the concept of "Life skills."
"So you learn what words you can use and everyone thinks "Life skills" is okay, Life skills is something everyone wants," Mike Mutungi says with a warm laugh.
Mike Mutungi and I Choose Life's work is one of the examples of change at the societal level that long-term international aid can contribute to. Read more in SMC's report: Harvesting Outcomes on Societal Level: A Learning Review of results 2017-2019 from five organizations supported by SMC.
Want to know more about religion and sex education?
Hear JP Heath from our member organization Act Svenska Kyrkan tell us why it is so important that religious actors talk about sex.