Long-term aid work in Ghana pays off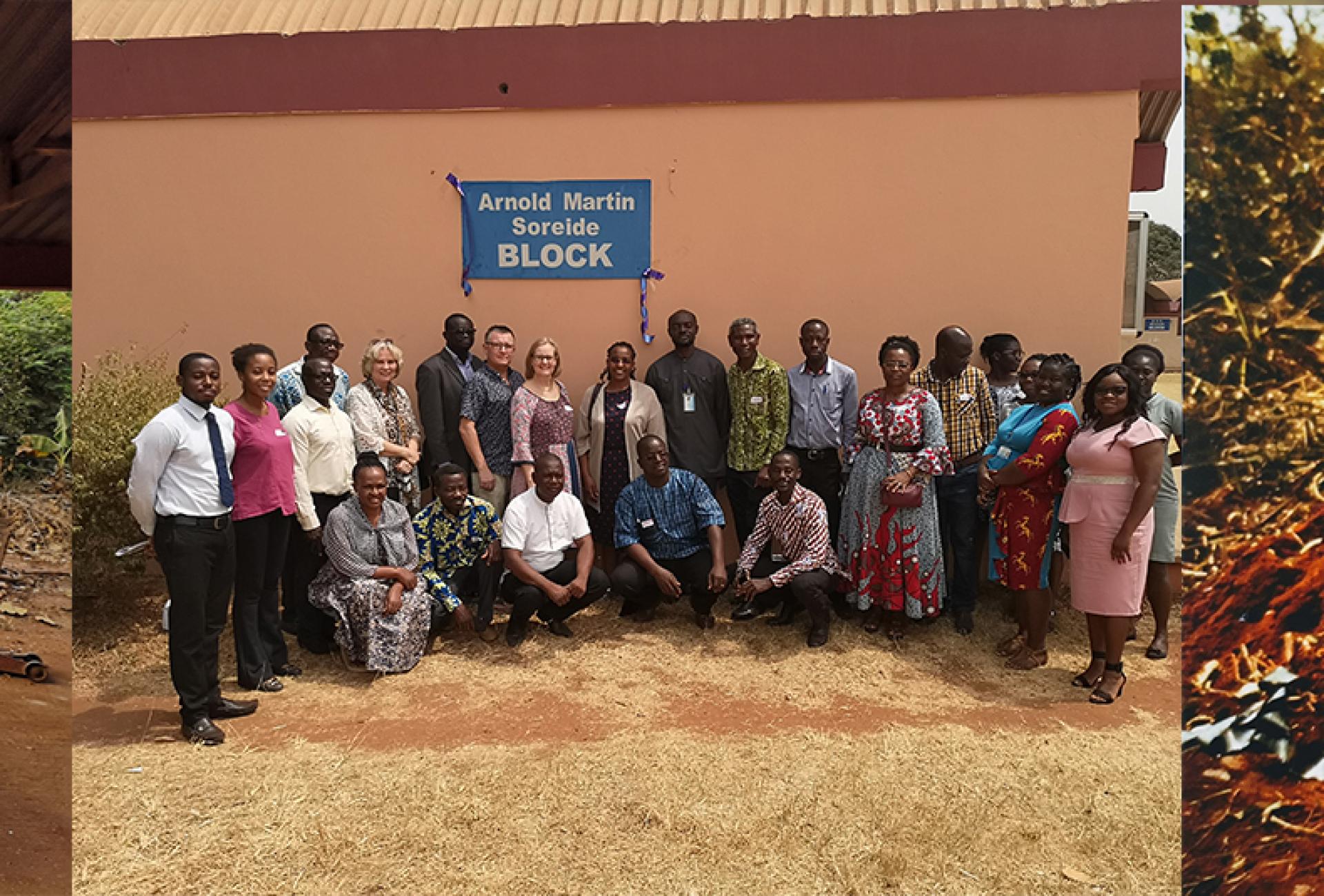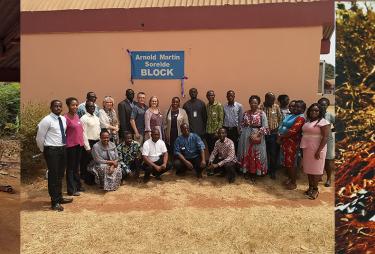 We are motivated by the perseverance of our member organisations and their local partners in our joint work for a better world. We know it's a job that takes time. It is often after we have archived our final reports that the major changes are taking place for the people and communities with whom we have collaborated.
ADRA Sweden's aid work in Ghana
As early as the 1960s, our member organization ADRA Sweden , part of the Adventist community, worked with missionary work in several African countries. They mainly built schools, hospitals and churches. In the late 1970s there was major political unrest in Ghana and in 1978 a large Sida project was approved to be led by the community. The mission was to build a vocational school aimed at girls and women in the small town of Techiman.
Siri Bjerkan Karlsson, today Country Director at ADRA Sweden, was present and volunteered on the project. For 40 years later, in February 2020, she was given the opportunity to revisit the place she called home for two years. When she came back, she saw the incredible development that had taken place. A small vocational school for girls and women had become a university with over 3000 students, and an entire community built around it.
It was a story we wanted to hear more about and learn from. We contacted her to discuss what she had experienced and what she believes is the key to success in development cooperation.
Anchoring in civil society
Siri has worked on several projects during her years in aid work. Many projects have been successful, but those that have not succeeded have been those where there has not been a relationship or anchoring with local actors. It is important to learn to listen to the people on the ground.
The most important thing is the anchoring. We are currently working very closely with the local management and people we call agents of change. They are the ones who can pass on the change, religious leaders are examples of these. For example, we have projects working with HIV/AIDS and it does not matter if, as a medically savvy person, I say how it is done if the religious leader says the opposite. Then the project is doomed to failure. By training and making a plan together, it becomes a local ownership.
Ownership and responsibility
When the project in Ghana was completed, the operation of the vocational school was handed over to the local actors who in this case were members, or had links to the Adventist community in the city. Siri believes that this was a crucial factor in why the project could continue to develop and grow to the extent it did.
-ADRA is an aid organization for the Adventist community that has long been in place and is still there. Because they are faith-based, there is a deep-seated trust in the organization but also a high sense of responsibility. The project was in demand at the local level even before ADRA came in and with Sida funds and built the school based on the needs of those affected. In places where religion is basically governing, there is a will and drive to work with and take advantage of tasks that have been given to the community.
We at the Swedish Mission Council believe that long-termism and religious literacy are keys to effective aid. More examples of how we together achieve long-term change can be found in the learning study we did last year on results at the societal level.
Read more about long-term assistance
Our learning study from 2020: Long-term aid contributes to societal change
Siri Bjerkan Karlsson's report: Development cooperation takes time – but the result can be fantastic
Increase in community-level results when we report to Sida