Exploring innovation and superpowers in our network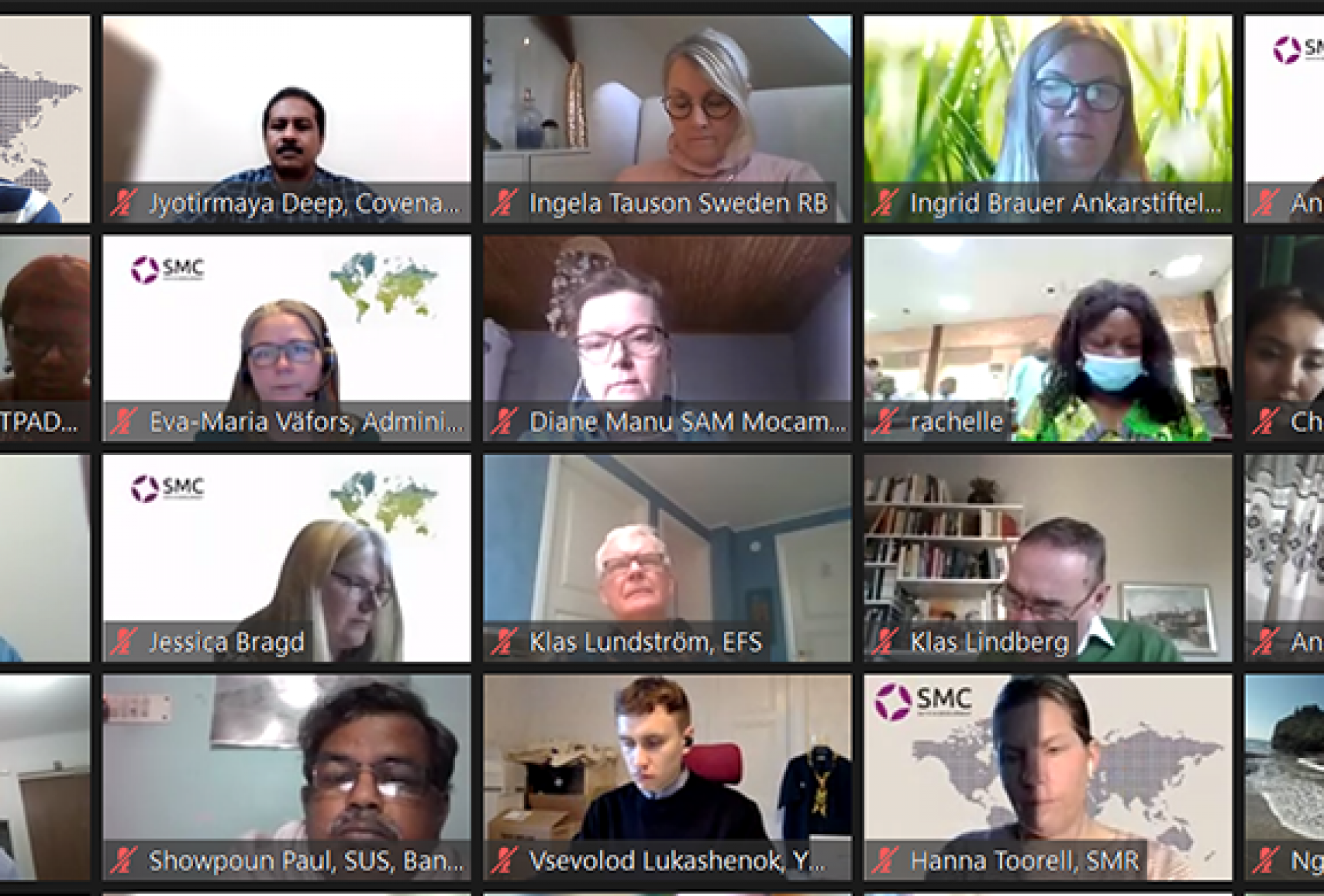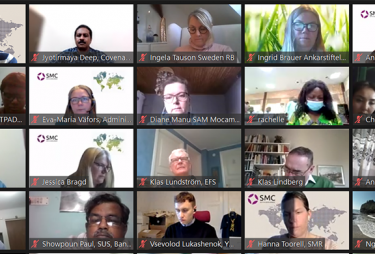 With 30 member organisations in Sweden and international partners in over 50 countries, we were happy to see 170 participants at this year's SMC Network Inspirational Day. The main theme for the day was "Stronger Together" with a focus on innovation and green transition in our joint mission to create a better world.
Secretary General Charlotta Norrby opened the digital SMC Network Inspirational Day, saying:
– We at SMC work with mission from a holistic perspective including both evangelization, social action (diakonia) and community (koinonia). We wish that our platform will represent all of these aspects, as we are called to serve people beyond ethnical, cultural and confessional boundaries.
Alan AtKisson, Director of Partnership & Innovation at Sida, set out to demystify the concept of innovation in his keynote speech. He compared it to mission, stating:
– Mission is about thinking big. Starting small with change to accomplish something visionary and transformative. Read more in our interview with Alan AtKisson.
He was joined by among others Mercy Murigi, Africa Region Capacity Development Lead and Program Coordinator at Children's Mission. They have worked effectively with a method they call SEAL to change the school curriculum in Kenya. She described what this buzz word means for them in practice:
– Innovation is important in bringing different people and sectors together – not just for ideas but for using different competencies and capacities to change.
A network growing strong over time
Bringing people together is networking which Niklas Eklöv, head of policy and learning at SMC, presented as a superpower in our mission to change the world. This was illustrated by an interactive map where all participants could pin places in the world where they have partnerships. The map was quickly filled with dots revealing a truly global network. A survey among the participants showed that many of these partnerships date back more than 20 years, even 100 years!
As a global network, SMC provides access to common resources like knowledge, methods, relations and funds.
– This Inspirational Day is one of these resources giving us the opportunity to learn from each other to amplify a common voice. In this way, we help each other become effective agents of change in our respective contexts, said Niklas Eklöv.
Putting faith into green transition
When looking at the world around us and listening to our local partners, it is impossible to ignore the realities of climate change. Josephine Sundqvist, Secretary General at LM International challenged our network to make climate adaptation and resilience-building a top priority in our work.
– Faith matters for innovation, she said. It is not only an add-on or top-on for green transformation. It makes us ready to move because we see spiritual and green transition as integrated.
Building bridges with bilingualism
SMC has another superpower in its double identity as a Christian mission council and a civil society network organisation for human rights-based development. With this comes the ability to speak different types of languages: understanding the language of faith and theology as well as the language of human rights and sustainable development.
– Being "bilingual" is an innovative way to build bridges between professional development actors and faith actors. SMC is working hard to promote religious literacy among development actors, especially in the northern hemisphere, said Niklas Eklöv. He pointed out that no values are neutral, whether religious or not, and that everyone must be mindful of how our values affect the way we understand and interact with the world around us.
Resources available on Fabo and Youtube
Most of the seminars were recorded and are available on Youtube. On our event-page on Fabo we have collected power points and other resources from the Network Inspirational Day. Welcome to dig deeper and hear more voices from our network discuss innovation, networking, green transition and how to plan virtual project visits.
A word cloud of the thematic areas that differnt actors within our network cooperate around: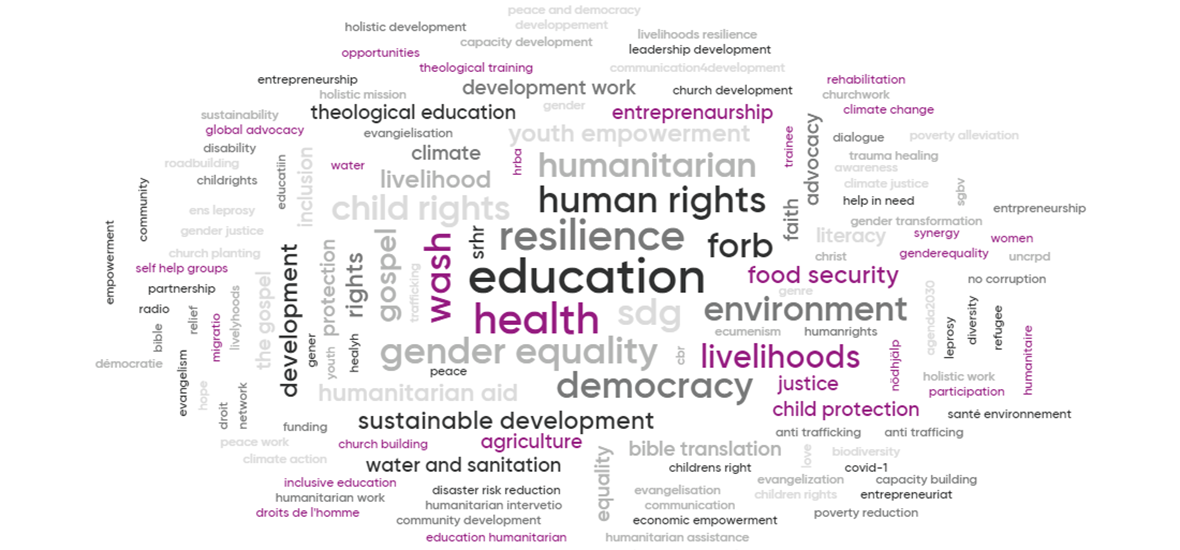 Over 70 participants answered the question "How long are the partnerships that your organisation has with others in our network?"