Partnering with Faith Actors to Achieve the 2030 Agenda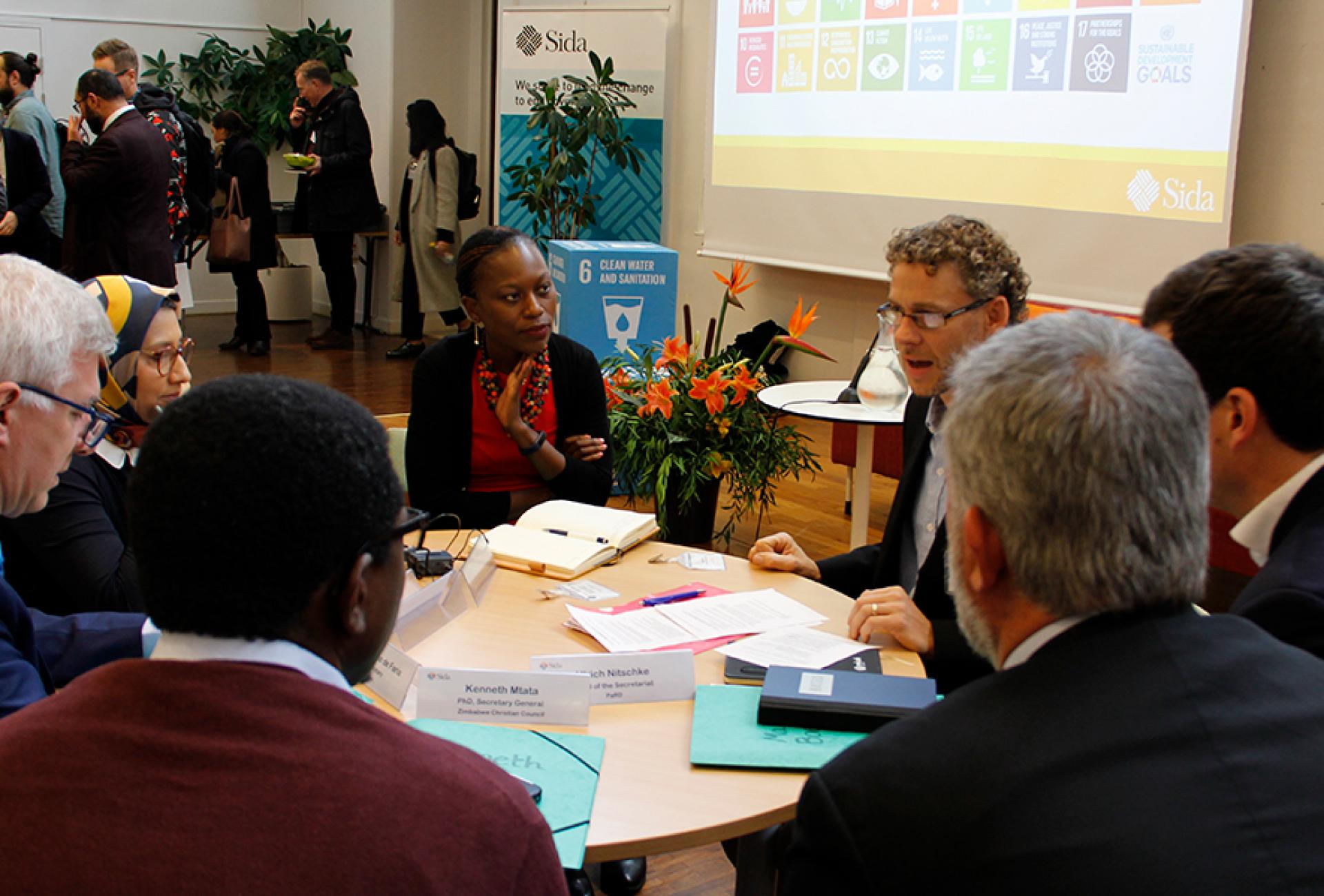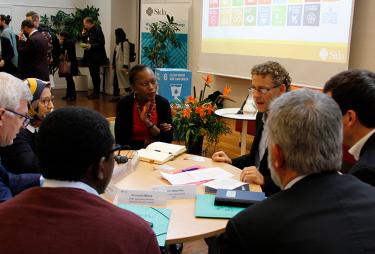 The struggle to get religion on the development agenda is already won was one of the conclusions from the seminar. But the fact that religious actors are complicated remains. "Religious literacy" facilitates cooperation between faith based actors and secular organisations by unpacking the different possible dimensions of faith. A knowledgeable panel discussed trends, challenges and possible strategies for bringing more faith into development in order to maximise the resources available to achieve the 2030 Agenda.
Faith based actors are key partners to the 2030 Agenda
Dr. Kenneth Mtata, Secretary General of Zimbabwe Council of Churches, was surprised that development has not yet caught up with the fact that faith for a long time has been the basis for development. He said that this is only just now beginning to be understood.
– The sustainable development goals bring a holistic view on development. But this is what faith based actors have always been doing.
Shahin Ashraf, Global Advocacy Adviser at Islamic Relief Worldwide, reflected that faith based actors are impossible to ignore – in Asia they stand for 60 % of the education institutions. She asserted that faith based actors are not "the other" of the 2030 Agenda and cannot wait to be invited by secular actors.
Successful collaborations are based on common goals, not total agreement
Mercy Niwe leads the World Bank's engagement with global faith based initiatives to foster strategic partnerships based on shared values and priorities.
– We are interested in working with people and 80% of the world's population is religious. In Africa, 75% of the population trust their faith leader more than the government. This is an asset that faith based actors bring to the table.
She also spoke of the stability that comes with working with faith based actors as they tend to stay in communities whereas development projects come and go. In this way, faith based actors facilitate the relationship between citizens and government.
– Successful collaborations are not based on total agreement but on common goals, said Mercy Niwe explaining the World Bank's strategic engagement with faith based actors.
Addressing obstacles to development with faith based actors
Rudelmar Bueno de Faria, Secretary General at ACT Alliance, lamented that faith based organisations do not work more with controversial issues. It is important to see that religions are not monolithic or static. Just like in politics, this leads to fundamentalism.
– When talking about gender equality we are talking about power. Gender equality is not far from faith. Many religious texts are invested with similar components as the development goals, said Shahin Ashraf of Islamic Relief.
Uli Nitschke, head of the secretariat of International Partnership on Religion and Sustainable Development (PaRD) talked about a need to mobilize faith actors in partnership through knowledge to build just and inclusive societies.
– This partnership is not only about sharing our resources but also about creating safe spaces to talk about origins of faith that become obstacles to development, such as patriarchal structures, said Uli Nitschke.
Faith communities can take great climate action
Matthias K. Boehning, director of World Evangelical Alliance Sustainability Center and council-member of the UN Interagency taskforce for Religion and Development gave an insight to the responsibility resting on faith communities to become more sustainable in how they for example manage their physical assets like churches, mosques and temples. He also highlighted that because of the large number of faith communities in the world, there is great potential for their financial assets and investments to make a difference in climate action.
Continued talks with Sida
After the seminar, the panelists and representatives of Knowledge forum on religion and development joined a roundtable discussion with Carin Jämtin, Sida's Secretary General.
Interested in learning more?
Is your organisation interested in cooperating and learning more about these issues?